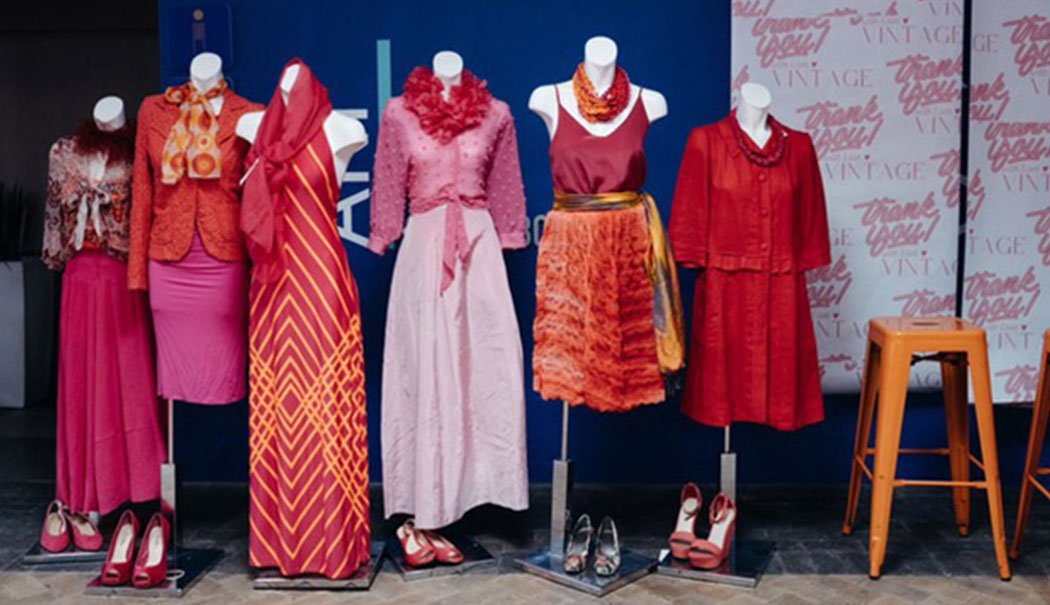 We have just come out the other end after The Big Sale for Vintage with Love at the end of September 2022. What an incredible experience it was again & just so good to be back in a public space with all our supporters.
Chic Mamas are proud partners of Vintage with Love who work tirelessly for at least a year before the sale, collecting, sorting and pricing clothes to raise money for ECD and a number of literacy projects. I have represented Chic Mamas on the Vintage with Love team for many years and just love the interaction with this magical group of woman who take of their precious time to give back.
The Big Sale was held once again at The V & A Waterfront Cruise Terminal, a massive space that we transform into a top class, fun retail space. Our last sale in in Cape Town was in 2019 and was an enormous success, we had big shoes to fill this year and coming out of Covid were not at all sure what to expect. The shopping trends have changed, the pre-loved clothing market has exploded and disposable income to spoil yourself looks different these days. Well, we were not disappointed. Our regular shoppers, and more showed up, shopped and supported us right through the 4 days that the sale ran. It was a phenomenal turn out throughout the weekend. As in the previous years our Chic Mamas supporters streamed through the door throughout the weekend to support the sale, it's just so encouraging to see the synergy and support.
Because of the magnitude of the clothing on offer once the doors opened everyday there was a flurry of excited shoppers. Some ladies even squabbling over who saw an item of clothing first even though there was plenty to satisfy all tastes. The change rooms at Vintage with Love also become an actual event all on their own. We set up a few private change rooms and then a very big communal change room. It's amazing to see how shoppers love to encourage each other while trying on and complimenting the chosen purchases. We have learnt from previous years that this is actually where the selling happens, something that doesn't fit one person is quickly snapped up by another waiting in the wings.
The sale can't happen without the sponsors that help Vintage with Love with donations of props and furniture, snacks and drinks, printing, advertising and media coverage. The design team that helps us choreograph the whole experience and layout and the dedicated team of regular volunteers that show up week after week to prepare. It is and will always be an absolute privilege to represent Chic Mamas on the Vintage with Love platform, the group of volunteers headed up by Debbie Smuts brings hope and excitement to my involvement there and makes one realise once again that if we all just do a little bit it really does go a long way.
Chic Mamas is incredibly grateful for this partnership with Vintage with Love and as a beneficiary of a portion of the proceeds from The Big Sale, our projects benefit enormously.
With love & gratitude
Kathy